Gene Page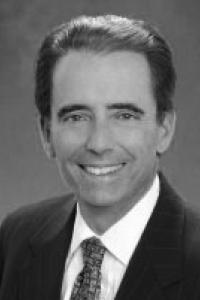 Eugene Page is a Managing Partner at Lindom. He brings his expertise in the areas of marketing, strategy consulting, workouts, repositioning and brokerage. For the past decade, Gene has been a senior managing director at the Charles Dunn Company, an 85-year old brokerage, property management and asset management firm. He joined Charles Dunn by opening a new office for the company in the north Orange County region before moving to company headquarters in Los Angeles. At Charles Dunn, he has assisted clients to lease, purchase or sell property to support their financial and operational goals.
Prior to Charles Dunn, Gene developed and co-led the worldwide Organizational Strategy practice for Jones Lang LaSalle where he helped clients such as Boeing, Disney, Capital One, Bank of America, Whirlpool and others design and implement internal real estate functions that support corporate strategy. For Universal Studios, he developed a real estate plan to support the company's long-term strategy to compete with Disney in the Orlando resort market with its Universal Escape.
Earlier, Gene was a Director of Corporate Real Estate Consulting Services at Price Waterhouse where he worked on projects as varied as New York's Rockefeller Center and the bankruptcy of the Megafoods grocery chain in Arizona. Gene was also previously Principal and International Director of Knight Frank Faulkner, a Los Angeles based real estate brokerage firm, which he helped launch and grow over 11 years. Earlier in his career, he was with Cushman & Wakefield.
Gene earned an M.B.A. from the University of Southern California and a B.S. from Villanova University in Pennsylvania. He is a past member of the Urban Land Institute (ULI) and holds the SIOR designation. He has lectured all over the world. He serves on the Board of Directors of the USC Marshall Alumni Association of Orange County and is a mentor in USC's Career Advantage Program for undergraduates.